Configure your Eiva single-fall outdoor lamp!
Welcome to our configurator. It's very easy to use.
Click on a component in the image to view and choose all possibilities.
On this lamp you can change: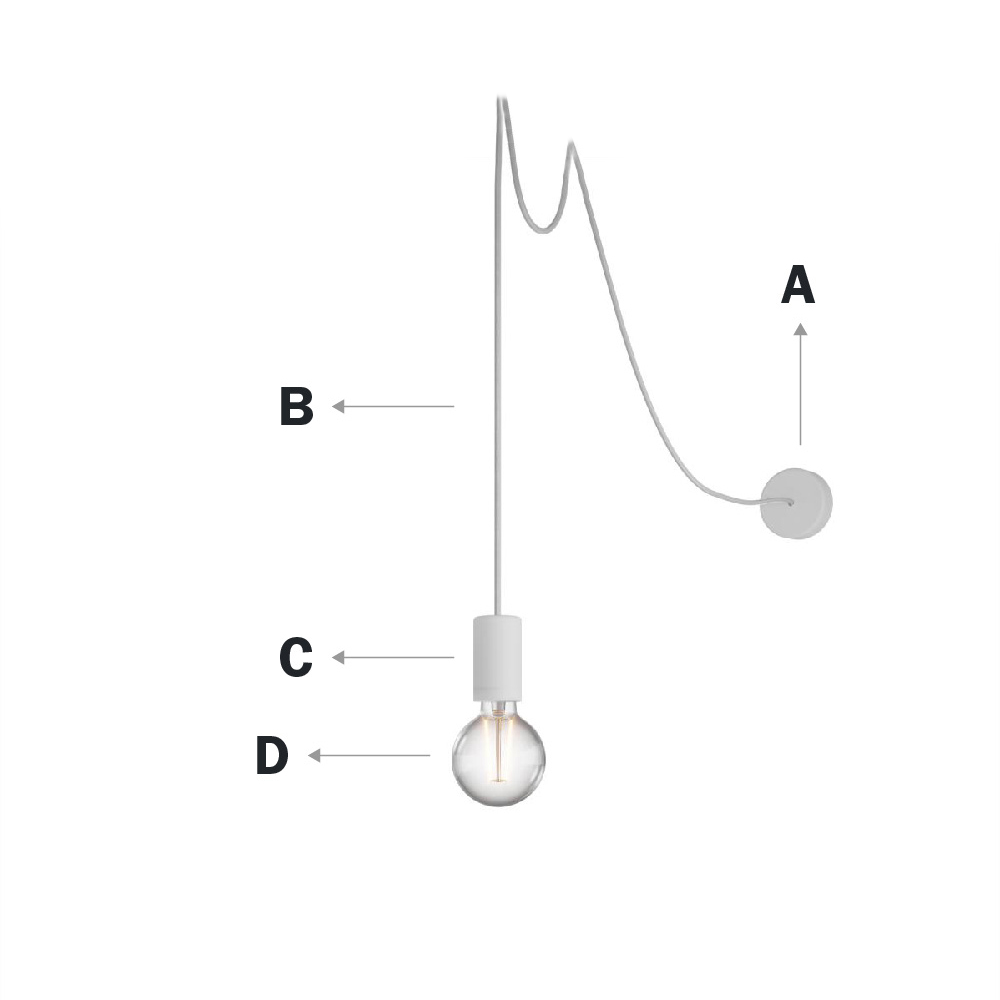 A - the ceiling rose, which is the accessory that connects the lamp to the ceiling or wall.
B - the outdoor electric cable with double cover: choose the length of the cable by clicking on the "your configuration" button.
C - the Eiva waterproof lamp holder, patented by Creative-Cables and designed for outdoor installations.
D - the bulb.