Configure your outdoor wall light!
Welcome to our configurator. It's very easy to use.
Click on a component in the image to view and choose all possibilities.
On this lamp you can change: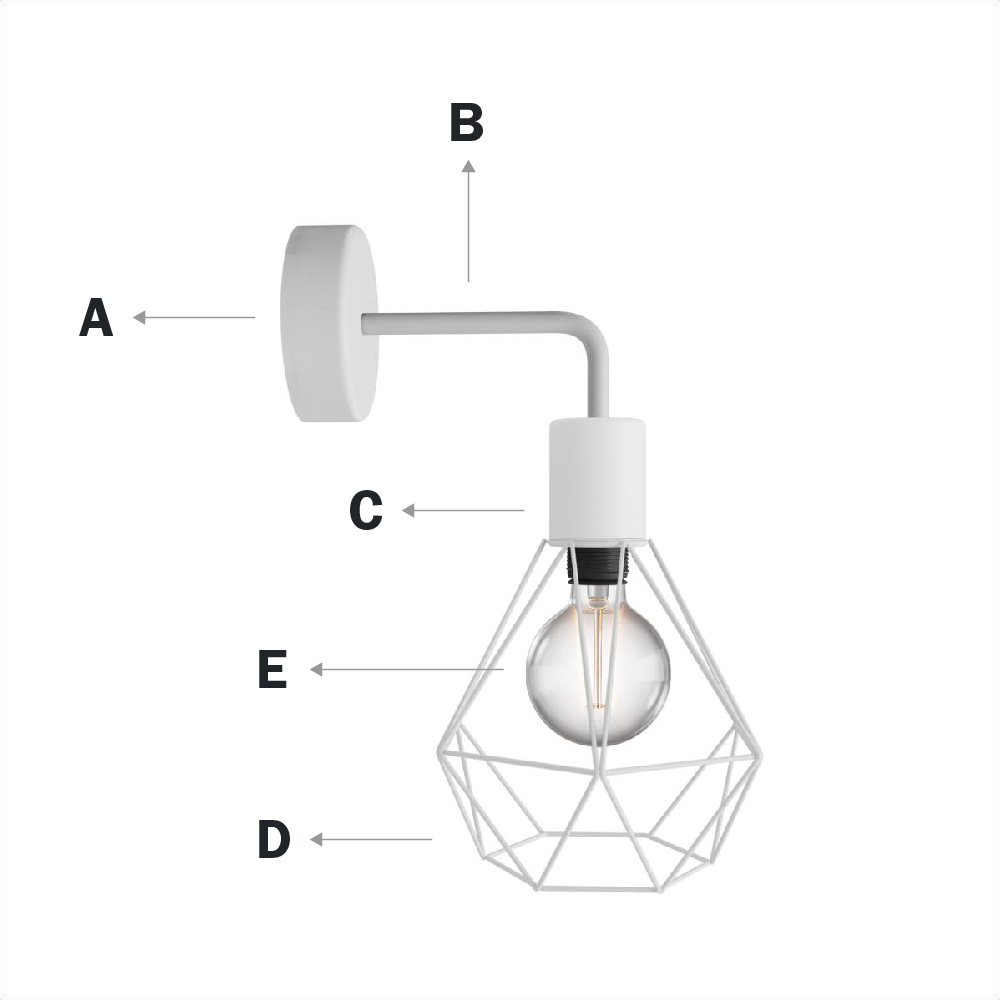 A - the ceiling rose, the accessory connecting the lamp to the wall.
B - the curved metal extension.
C - the Eiva waterproof lamp holder, patented by Creative-Cables and designed for outdoor installations.
D - the shade: choose the shape and size you prefer. Don't worry, once you have selected a lampshade, you will only view the bulbs that are compatible in shape and size.
E - the bulb.