Configure your own cabling for a table or floor lamp!
Welcome to our configurator. It's very easy to use.
Click on a component in the image to view and choose all possibilities.
On this lamp you can change: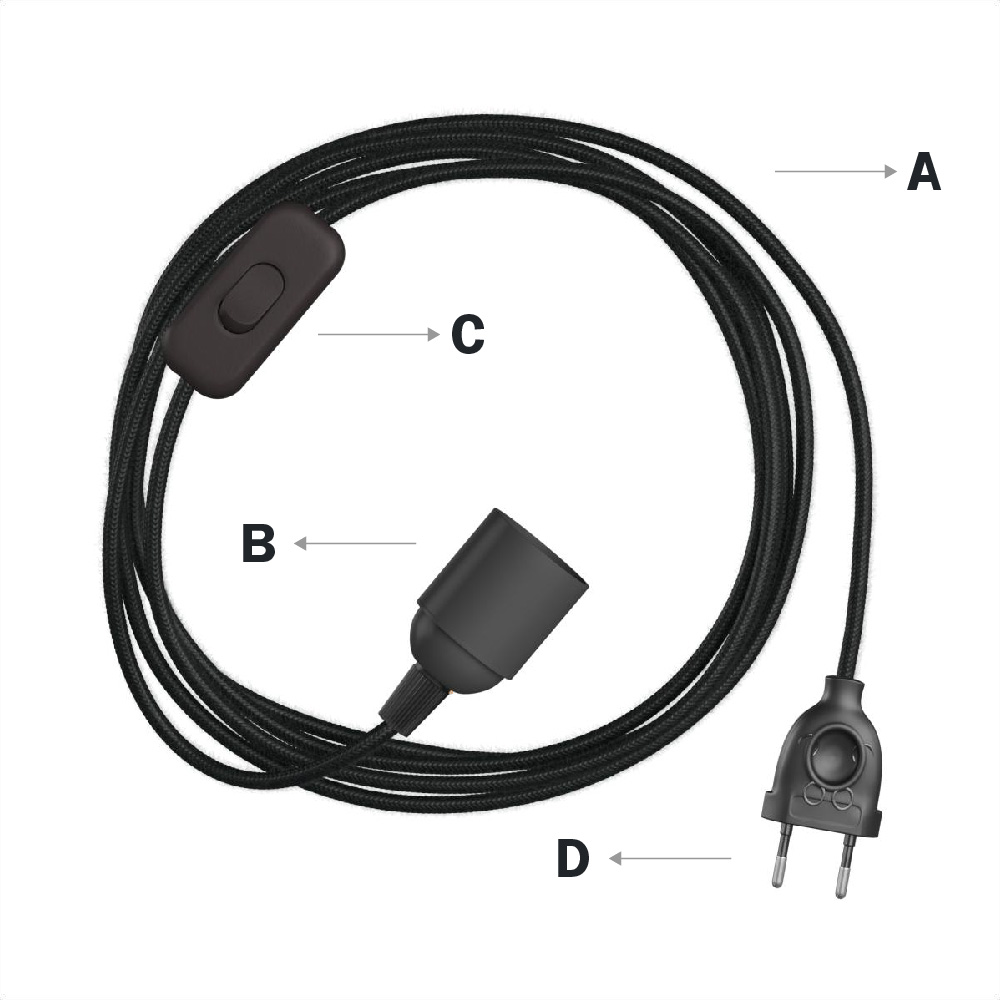 A - the electric cable from over 200 colours (you can also choose the length of the cable by clicking on the button "your configuration).
B - the lamp holder, the device holding the bulb.
C - the switch or dimmer.
D - the plug.